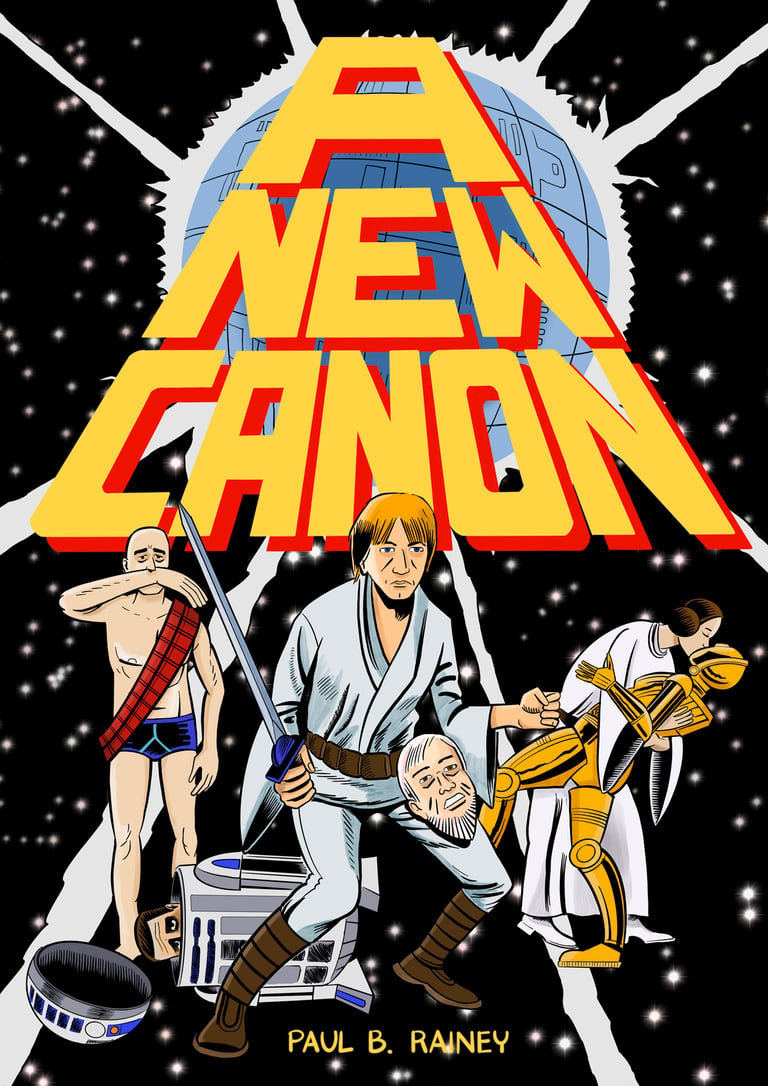 Price includes free P&P to the UK.
Love Star Wars? Hate Star Wars? Can take or leave Star Wars? Well, A New Canon is the comic-book for you!
A New Canon collects together all nineteen episodes of the Star Wars inspired comedy for the first time.
This collection also features Yesterday's Chips, also by Paul B. Rainey. Yesterday's Chips is a brand-new tale from the artist's memoirs about his attempts to persuade his parents to take him to see the first Star Wars movie in 1977. Did he succeed? There's only two ways to find out! Pledge to this campaign or, you know, just ask him.
A New Canon is 28 Pages long, black and white interior with full-colour covers. Nearly US comic size!